A collection of window vinyls developed for various McArthrGlen centers. Each piece has been designed for a specific event or tactical moment with a

distinctive

look and feel.
​​​​​​​
The brief required the design of a new vinyl to completely cover windows of a shop that would be shut for a long period. I designed a series of playful and interactive window vinyls recreating a wall of mirrors where people can see their reflections, make fun of the shapes created by the mirrors and take selfies.
Client: McArthurGlen Vancouver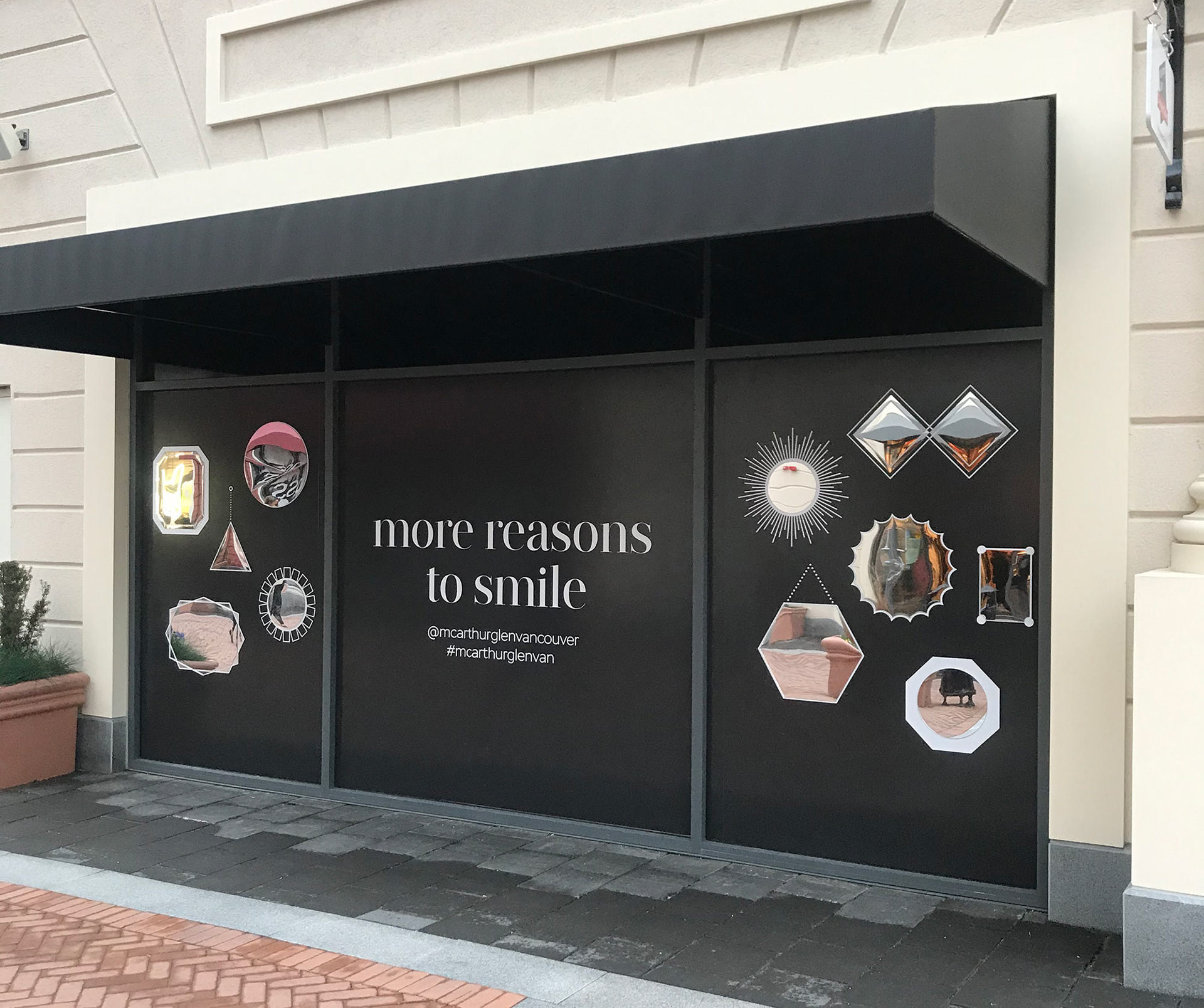 02 - Visual Merchandising for Easter
A modular visual merchandising system that brings a fresh look on traditional Easter decorations. The system is composed of circular and typographic compositions mixed with 3D standing props. All these elements can be combined to create various configurations that can be adapted to the shape and needs of each shop.
Client: McArthurGlen Athens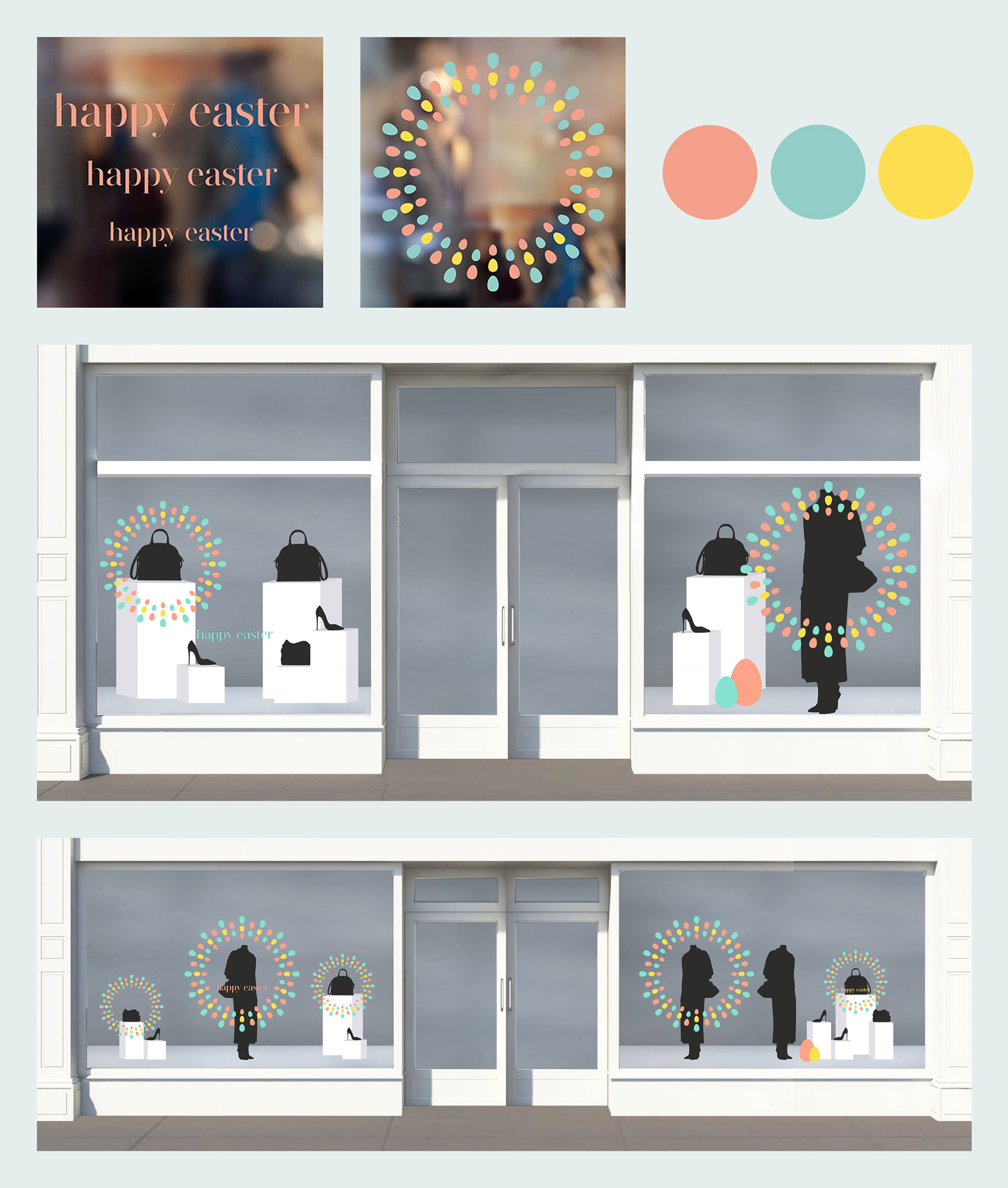 Window vinyl designed to promote the offer of cafés and restaurants available at Noventa di Piave. Appealing bold food images give a glimpse of the various options available, while walking closer to the vinyl, customers can find detailed descriptions of each restaurant. ​​​​​​​ 
Client: McArthurGlen Noventa di Piave, Venice